[steve green] communications in Amsterdam provides English-language services to the arts, education and cultural sectors.
Translation and editing are the heart of what we* do, alongside a variety of related services such as subtitling, language coaching and publishing project management.
We can support you in getting your message across to your audience. Sounds simple. But it's so easy to miss the mark – especially in a second language. That's where we come in.
What we've been up to in 2020 and 2021
When the call came in just after the first lockdown that a major project had been postponed indefinitely it made for a pretty nerve-wracking period. Fortunately, though, while one or two assignments did fall by the wayside (hopefully to be picked up again later), many of the longer jobs we've been working on carried on regardless, and there have also been been some very pleasing new additions to our roster of clients. There are even a couple of projects that wouldn't have come about, at least not in their ultimate form, if it wasn't for you-know-what. Interesting times.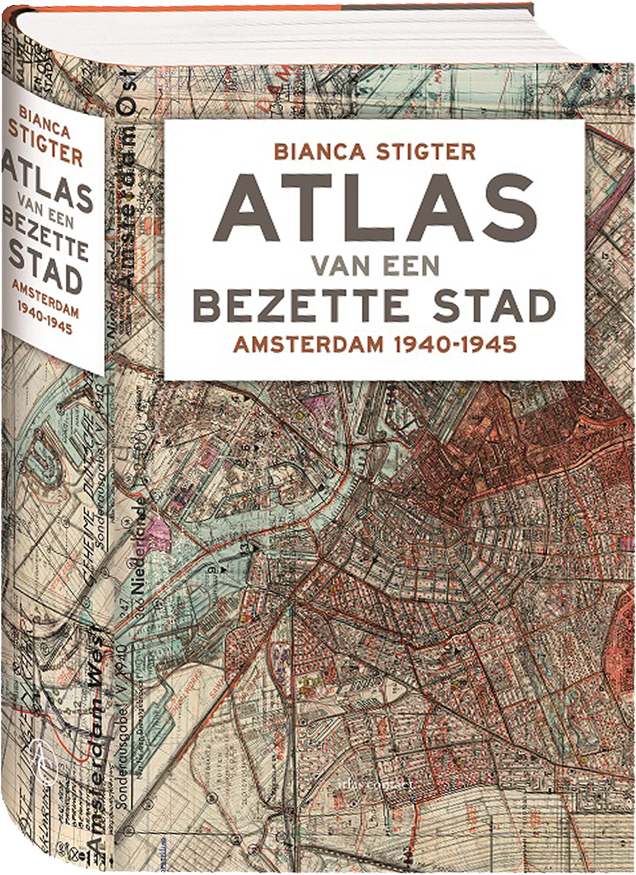 2021: BOOK, MODERN HISTORY, TRANSLATOR > FILM SCRIPT
The Occupied City
by
Bianca Stigter
brings to life the history of Nazi-occupied Amsterdam in the Second World War through the prism of vignettes about hundreds of individual addresses in the city. The result is a fascinating new perspective that stealthily delivers a powerful, vivid picture of what it was like to be in the city in that time.
Our translation of the book is for the script of a major documentary and installation by
Steve McQueen
, the world-renowned director of films such as
Hunger
and
12 Years a Slave
, and the 2020
Small Axe
anthology.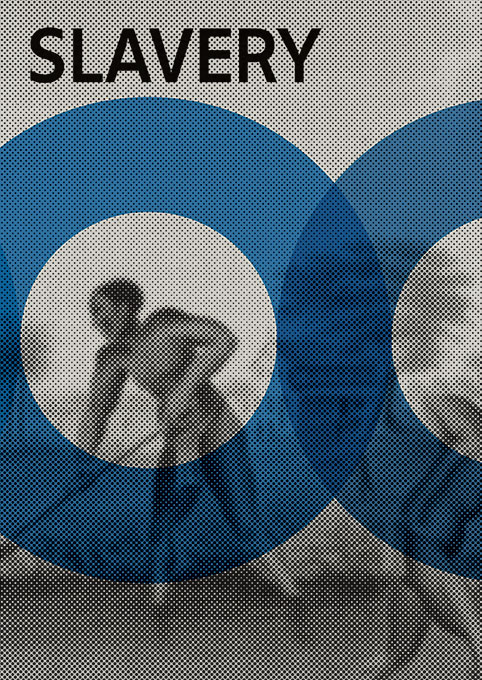 2020: BOOK, DUTCH COLONIAL HISTORY, TRANSLATOR
Slavery
, by the four curators of the eponymous major
Rijksmuseum
exhibition, including lead curator
Valika Smeulders
, also takes a novel approach to bringing history to life, with each chapter telling the true story of someone who was involved in Dutch colonial slavery in one way or another. We co-translated this book accompanying the exhibition.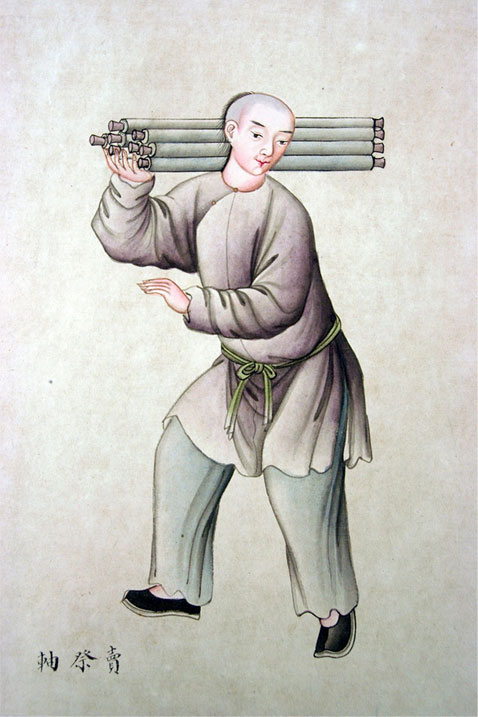 2021: BOOK, ART HISTORY, EDITOR
The Royer Albums
(provisional title) is a specialist work that reproduces the contents of the 17th-century Royer Albums, a remarkable series of hundreds of high-quality Chinese export paintings collected by the Dutch lawyer Jean Theodore Royer. The four authors of this prestigious bilingual Chinese- and English-language compendium are the acknowledged experts in their field in China and the Netherlands. We copy-edited the book.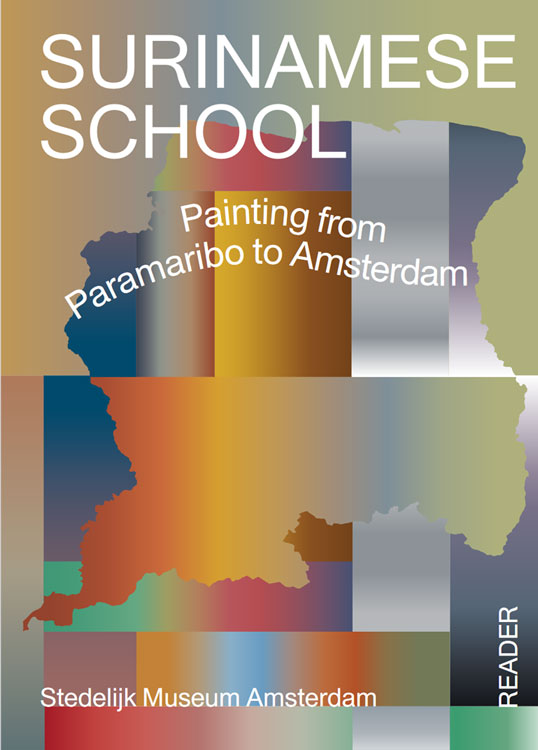 2020: EXHIBITION READER & WALL TEXTS, TRANSLATOR
Stedelijk Museum Amsterdam
published
The Surinamese School
to accompany the eponymous 2020 exhibition. We translated this rich art-historical analysis of a previously under-celebrated phenomenon: the development of art, primarily painting, in the former Dutch colony of Suriname over the course of the 20th century. Features contributions from many experts in the field. We also supplied the English wall texts for the exhibition itself.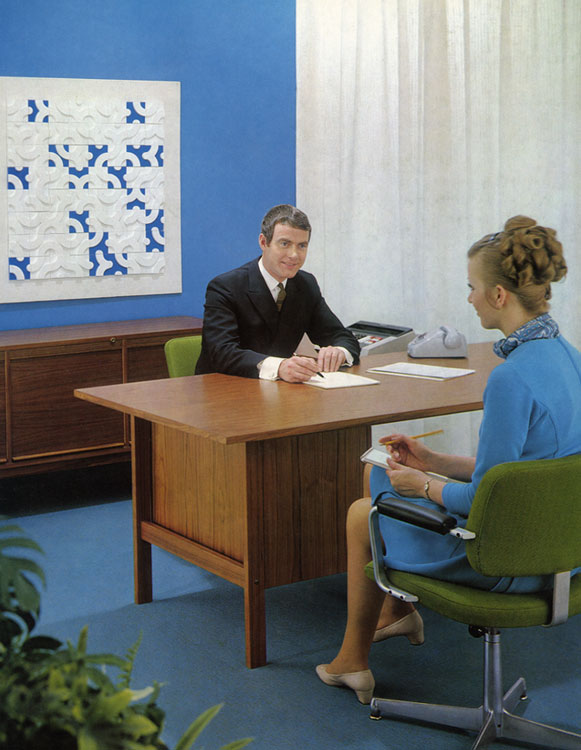 2020: GROUP EXHIBITION ARTIST PAGES, TRANSLATOR & EDITOR
Stedelijk Museum Amsterdam
's major interdisciplinary group exhibition
In the Presence of Absence
presented a thrilling collection of counter narratives that challenge fixed ideas about our society and question how history is written. We translated and edited the extensive online pages for all 23 artists and collectives presenting their work.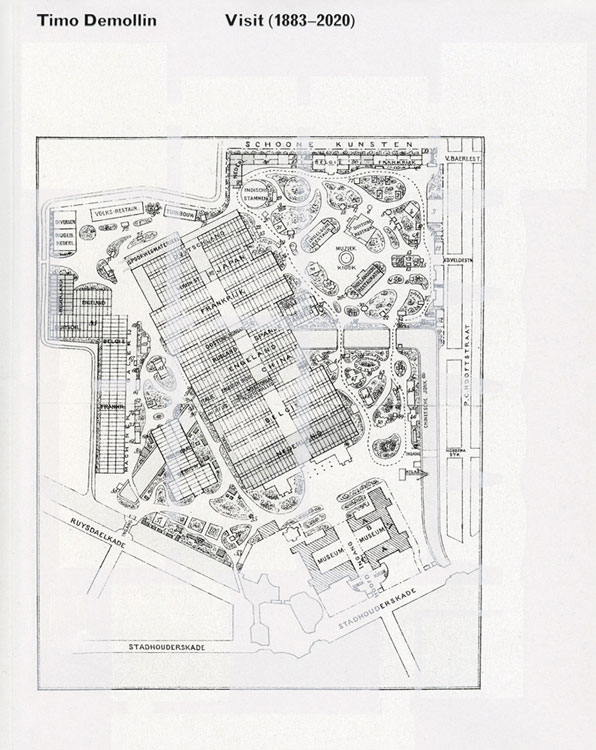 2020: ARTIST'S BOOK, TRANSLATOR
Timo Demolin
released his artist's book
Visit (1883-2020)
as part of his contribuition to the
In the Presence of Absence
exhibition (see previous entry). This intricately conceived and designed volume examines the crucial historical role played by the three major museums on Amsterdam's Museum Square in shaping perceptions of coloniality and modernity. We translated the author's extended conversation with Jan van Adrichem, the Stedelijk's Head of Collections.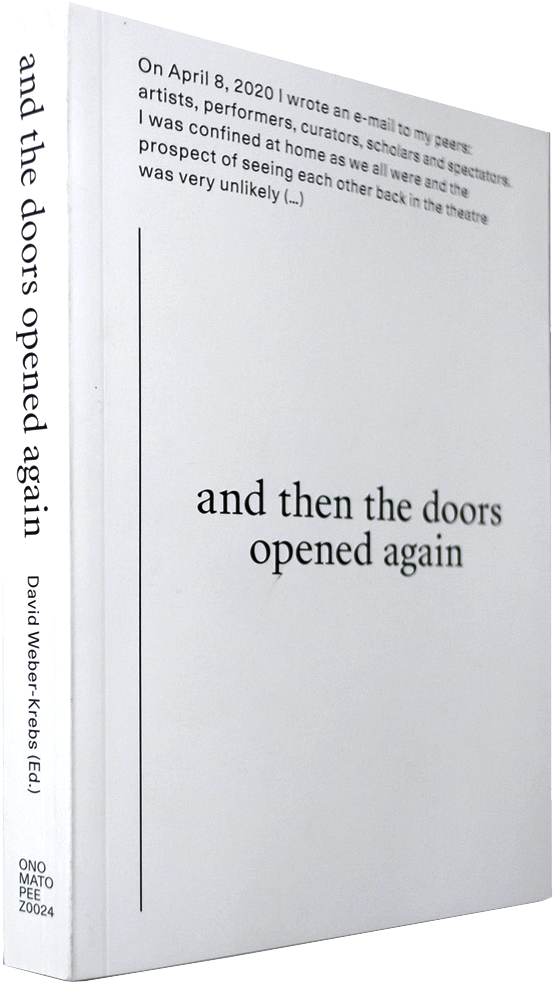 2020: BOOK, THEATRE, TRANSLATOR
The renowned German-Belgian theatre director
David Weber-Krebs
developed the idea for
and then the doors opened again
soon after the first lockdown of 2020, when all the theatres he and his peers depend on and love closed down. He asked 75 of his peers to share their ideas about what it was going to be like to re-enter theatres after months of hiatus. The result is a kaleidoscopic impression of possible and impossible futures. We edited the texts by all these artists from all over Europe.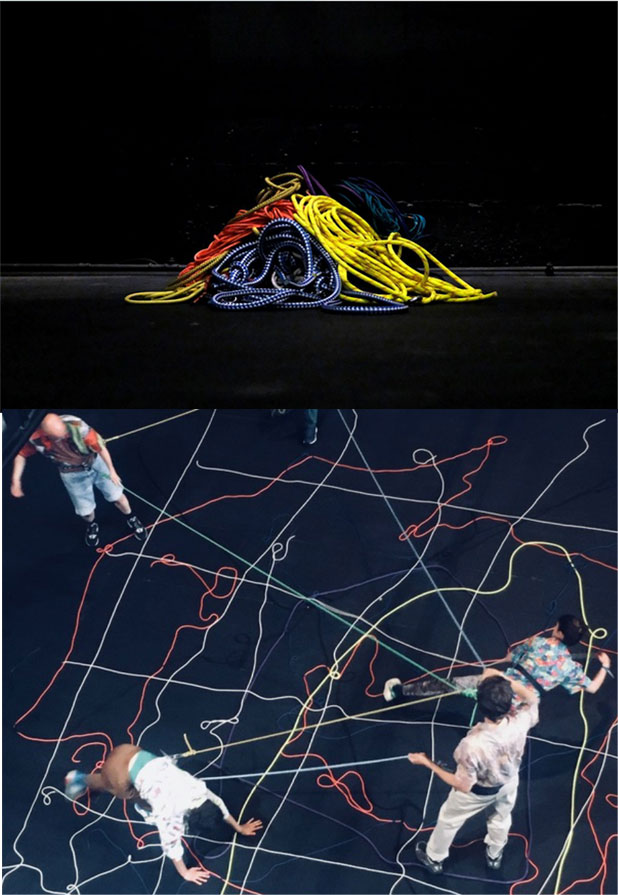 2021: THEATRE PLAY, EDITOR
Paris-based Croation playwright
Ivana Muller
was one of the contributors to
and then the doors opened again
(see previous entry). She was so pleased with our work on her contribution to that book, that she asked us to do the language editing for her latest play
Forces of Nature
, a humorous, wise and physical examination of connection.

2021: THEATRE PLAY, TRANSLATOR
We've been working with the internationally acclaimed 'live animation' puppet theatre group
Hotel Modern
for many years now. Their solution to the Covid restrictions was to produce
Private Domain
, a new play for online streaming only. We translated the play for English-language audiences.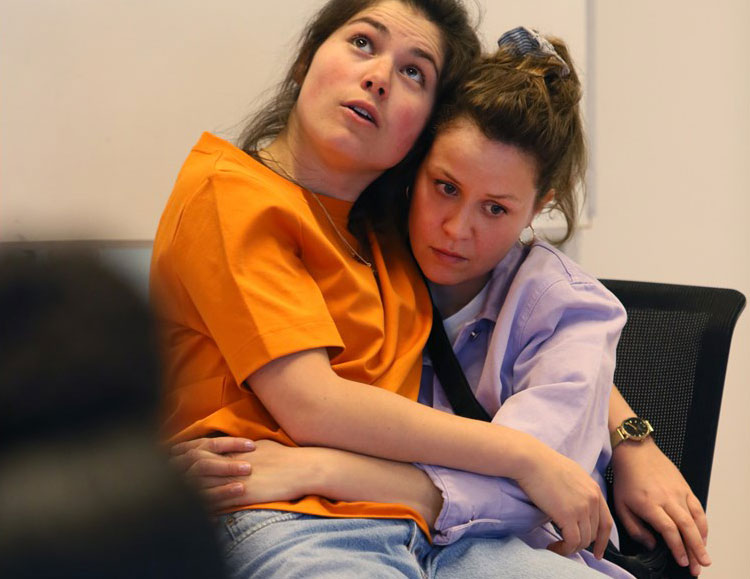 2021: THEATRE PLAY, TRANSLATOR
Sweet Sixteen
sees
Toneelmakerij
, Amsterdam's premier theatre company making work for young audiences, tackling the highly charged subject of teen suicide – with sensitivity, humour and refreshingly down-to-earth realities. We translated this play for school-based performance that is designed to engage its audience and get them talking.

2020: FESTIVAL COPY, WRITER
Plokta
takes a sideways, tangential, radical look at technology and us. It's where people and interdisciplinary media meet. A place to look at our place in a technological world. We wrote the communications copy in collaboration with the festival director.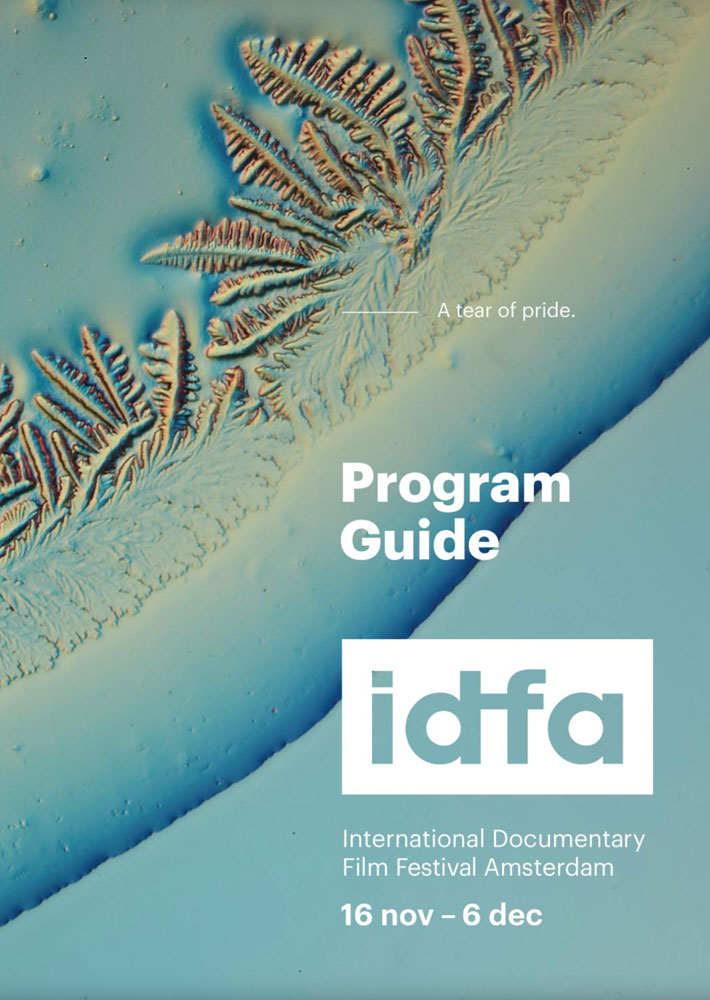 2020: FESTIVAL CATALOGUE, TRANSLATOR
The world's biggest and best documentary festival went ahead in 2020, if in a rather different form than usual: online. Let's hope we can all be together for the next edition. We co-translated the
IDFA
Program Guide
, as we do every year.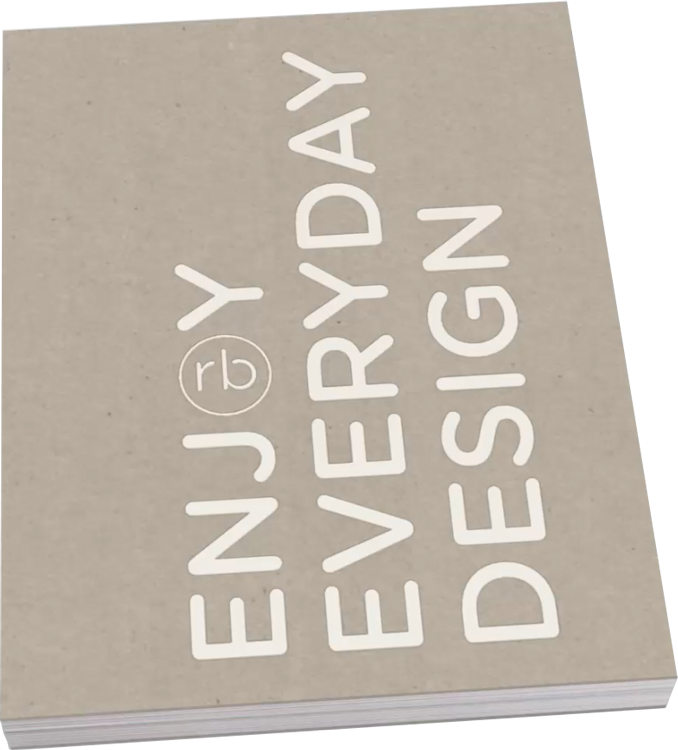 2020: BOOK, PRODUCT DESIGN, TRANSLATOR
The celebrated designer
Robert Bronwasser
devoted the same talent, energy and finesse to this book as he does to all the other objects he designs. We worked with him on the texts, carefully tweaking them to perfection, to match every other aspect of this excellent record of his career.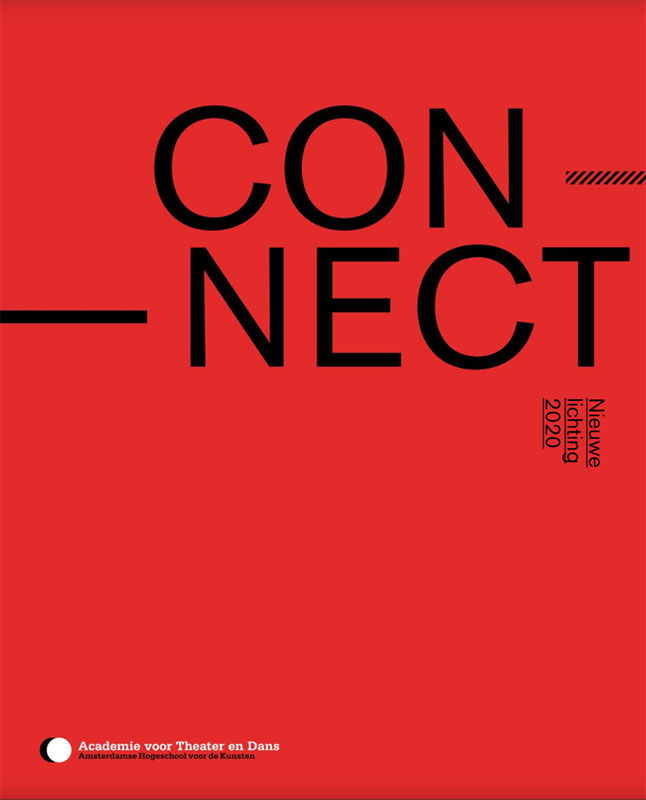 2020: BOOK, PERFORMING ARTS, EDITOR
The
Academy of Theatre and Dance
in Amsterdam offers this gorgeously visual platform for the work created by its graduates. Presented in a relaxed mix of mostly Dutch and some English. We edited the English copy.
The Netherlands is a unique environment for English: many Dutch people speak the language, English is the lingua franca, and a huge proportion of organisations use both Dutch and English to communicate. But being able to understand or converse in English is not the same as being able to write or present for an international audience. That's where we can help.
Professionalism, expertise and accuracy are a given, but each assignment brings its own new challenges. That's when flexibility, empathy and dedication come in. Writing is personal; reading is personal too. It's all about connecting those personal experiences.
Do any of these questions strike a chord with you?

'Will my play connect with English speakers from many different cultures?'

'How should I strike the fine balance between preserving my authorial voice and not sounding awkwardly foreign?'

'My English is pretty good, but how will my presentation come across to a native English audience?'

'I write for fellow scholars in the Netherlands, so what's the right tone for a more international readership?'

'How should I present my art in an authentic way that also connects to my public?'
Feel free to contact Steve Green for a no-obligations chat to find out whether our services match your needs.
* A little note on the use of the royal 'we' here: Although [Steve Green Communications] is a one-person business, many assignments involve other translators and editors. Props to Michael Blass at Wordstream, Steve Korver, Harriet Impey, Floris Dogterom, Astrid Staartjes and Mirko Stuiveling.